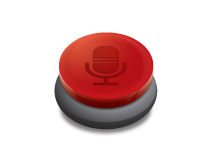 Road assistance services are becoming increasingly popular; companies such as cellular carriers, banks, insurance, credit cards, travel agencies, etc. are investing in these type of programs. Services may include call requests that can be initiated by simply pushing a button or automatic call triggered after any predefined event.
Anyone can run into mechanical problems, accidents or simply need directions to get to a place; Using M2M's full audio / voice function with 2 way communication capabilities as well as crash alert fixed signals, a wide range of solutions can be deployed.
Some benefits of this integration are:
» Receive real-time alerts with accurate tire pressure when limits are above the standard thresholds
» Increase tires life due to less tread wear
» Improve safe driving conditions.
» Have better fuel consumption rate of your truck.
How does it work?
M2M GPS tracking devices easily integrates through the RS232 port with third party tire pressure monitors devices and send all data to control centers. M2M Gateway is already integrated with certain tire manufacturers of pressure monitor devices and will process and display this data to be ready to be analyzed by fleet operators.