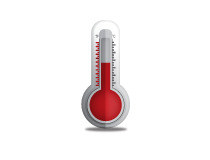 M2M GPS is fully compatible with Garmin® personal navigation devices and its MRM (Mobile Resource Management) solutions protocol. This integration provides a visual navigation interaction ideal for fleet management and logistics operations. The solution allows tracking service providers to improve customer response, optimize fleet resources, achieve lower cost and increase fleet productivity and expedite logistics.
The Garmin® integration function allows users to:
» Combine real time tracking with visual and audible turn by turn route guidance
» Drivers can instantly receive/send user text messages or canned messages directly from/to the dispatcher. Interaction with drivers through Garmin's visual pad; alerts or special instructions can be sent to drivers i.e – "Delivery order at Joe's Plumbing is cancelled", "Come back to base", " You left Bill's boxes at the warehouse", "Make sure to get Jeff's signature"
» Control your driver's next stop, destination points or routes for the day and be able to improve customer service. Some Garmin® models incorporate real time traffic alerts that can help optimize logistics and route skipping heavy traffic
» Consult the status of a message previously sent (read, unread, deleted) and keep track of the communication history between dispatcher and drivers
How does it work?
A compatible Garmin® device model must be connected with the M2M GPS tracking device using the appropriate communication Garmin® cable. This integration is done through the RS232 serial port.
M2M processes the Garmin's protocol; tracking service providers can then integrate this data string into their AVL platforms. For easy and quick integration our native and user friendly M2M Gateway can also be used.
Results:
Allow full interaction between drivers and dispatchers which helps to reduce administrative costs and improve fleet productivity. Lower fleet idle time due to accurate traffic routing which results in immediate fuel cost reduction.